Incumbent News
Listen and Read all about some of the most important events over the past few years:
Monday, September 26, 2022 10:21 AM
Hear all about our responses to questions from the Montalvo Community
---
Wednesday, September 7, 2022 4:30 PM
FLASHBACK: Fighting for Affordable Housing since 2013!
Lorrie understood the connection between affordable housing and public health long before she took office and was an advocate for inclusionary housing as a grassroots activist
Click on the photo below to hear her testimony to council...
---
Friday, September 2, 2022 8:12 AM
One Weekly Update in 2020
Listen to a snapshot of all that was going in one month in 2020.
Including, George Floyd, Main Street Moves, Our Fire Fighting Divers, The Census and more!
---
Friday, September 2, 2022 7:55 AM
---
Friday, September 2, 2022 7:48 AM
Are you sure which district your address is in?
Find out if you are in District Six or another surrounding district!
Click on the map below and find out.
---
---
Friday, September 2, 2022 7:15 AM
As the Chair of the General Plan Committee, Brown virtually led the stakeholder appointed advisory board through the last two years, while remaining in close communication with staff and consultants by having meetings in addition to GPAC meetings.
She required fair and balanced discussions surrounding affordability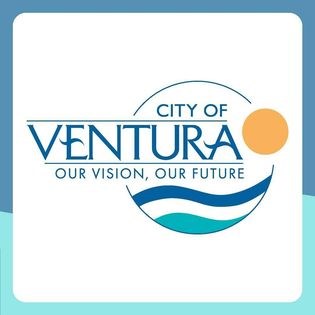 in Ventura and educated members to the fact that housing is needed for our residents, workers and seniors. She worked hard to ensure that the Housing Element would be not only include feasible infill locations but also ensured it was submitted to the state in a timely fashion with pro-housing designation so the city could gain access to additional federal funding...
---
Friday, September 2, 2022 5:54 AM
Brown has worked hard to be an accountable leader for the sixth district. Accountable to workers, the budget and her campaign promises. If re elected, she will be the only veteran councilmember left. When she ran in 2013, 2016 and 2018, she promised the same things, to be a champion for affordable housing, economic revitalization and a voice for the underserved.
Lorrie has lived up to these promises, to balance the conversation around housing and economics, social justice and policy and bring a perspective unique to her experience while uplifting the narrative around marginalized populations who live and work here.
She is running to continue this work.
Click on the title above and learn more about the work she has done the last few years...
---
Monday, November 5, 2018 4:44 AM
Click on the title and read more on the ballot propositions from November 6, 2018!
---
Friday, October 26, 2018 12:08 AM
Business Minded
Not only is Lorrie a local business owner, she worked in economic development for six years as a project management lead for two capital improvement programs in special districts. She managed the expenditure accounts for these programs and increase program participation by 73%. Lorrie understands the bottom line and is results oriented. As your council member she will be focused on helping Ventura stay true to its Vision while moving forward.
---
Thursday, October 25, 2018 10:55 PM
What makes Lorrie qualified? She is educated, experience and ready to serve the City of Ventura. Not only that she has worked for our community for over a decade. She has working experience at many levels of government and she has volunteered her time with organizations committed to improving our quality of life.
---
Thursday, October 25, 2018 9:16 PM
On October 24th the VC Reporter released a "2018 Voter Guide: City Council Elections" for the City of Ventura and Oxnard. They provided a brief summary of each of the races and follow them up with their recommendation. District 6 is summarized in the last paragraph.
They recommend:

"Vote Lorrie Brown"
Click below to read the article
---
Monday, October 22, 2018 4:24 AM
The Montalvo Community Council decided to give each candidate two opportunities to answer questions from the public. The first forum was on a weekday evening and the second forum was on a Saturday morning. This is the second forum.
---
Monday, October 22, 2018 4:20 AM
The Montalvo Community Council led by Mark Abbe has been working hard in our community to protect its residents. He now sits on the Planning Commission. This group held two forums for local residents to hear about candidate platforms and their positions on the issues. There are only two candidates: Lorrie and Charles. Jim Monahan who has been a council member for over 40 dropped out.
---
Sunday, August 19, 2018 9:46 PM
In December of 2017 the City of Ventura switched to Districts. That means that you can elect a representative of the community you live in so that the issues and concerns in your neighborhood will be heard!